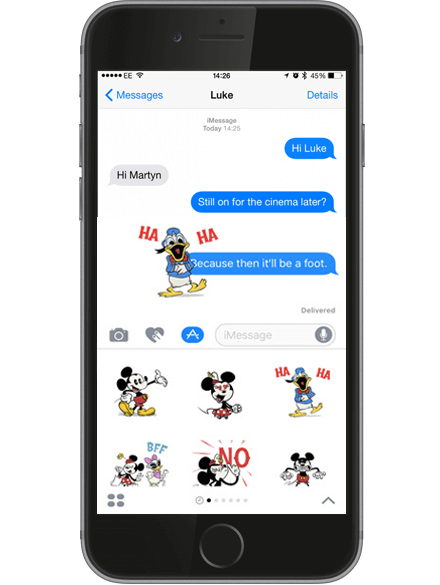 Copyright © 2016 Apple Inc

Now everyone can make an iOS 10 iMessage Emoji App after the Apple iMessage launch in September 2016.

But unfortunately, it's not very easy to do. It's slightly complicated and very technical to have iOS 10 iMessage App, so we want to help you!

Mojilala will make it super easy to create a new iOS 10 iMessage App for your artwork.

Artists and businesses can build sticker packs for Apple iMessage without writing any code, with Mojilala, in just a few minutes.

Join the Beta List and don't miss one of the most epic features in the new iOS 10 iMessage!